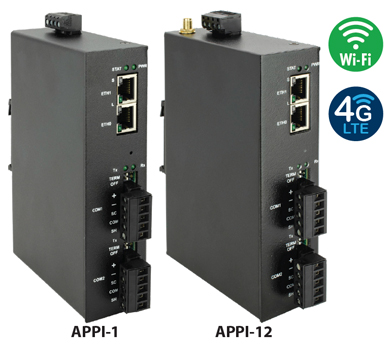 It is expensive and time consuming to develop sophisticated electronic circuitry, system software, application software, and conduct a design validation review along with obtaining the required regulatory approvals before launching a product to market. A more cost effective and quicker approach is to use a proven hardware/software platform that is ready to be loaded with a customer-developed application program that then can be branded as a proprietary product. At Contemporary Controls, we have the platforms and design resources to make it happen.
Our Automation Platform is a robust and powerful hardware platform ready to run most any application software compliant with the Raspberry Pi. Intended for non-stop automation projects, the Automation Platform builds upon the high-speed Raspberry Pi Compute Module (CM3+ Lite) by including two isolated EIA-485 serial ports suitable for BACnet MS/TP, Modbus RTU or other serial protocols. Also included are two 10/100 Mbps Ethernet ports, DIN-rail mounting and convenient powering from shared 24 VAC/VDC power sources. Daughterboards are available for Wi-Fi, LTE™ cellular and EnOcean™ wireless networks.
If your application software can run on a Raspberry Pi, it will most likely run on our Automation Platform. Use our hardware expertise to bring your software application to market faster under your brand with the Automation Platform.
Learn more about our ODM capabilities.